GumChucks knows how to floss with braces! We've always known that our ORTHOgami flossers make flossing with braces SO MUCH easier, but it's always great to see other RDH's say so as well!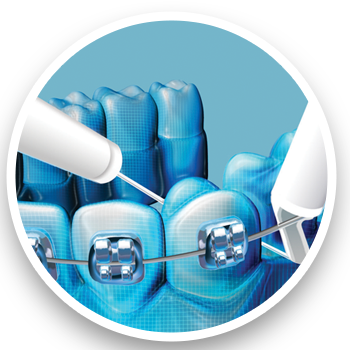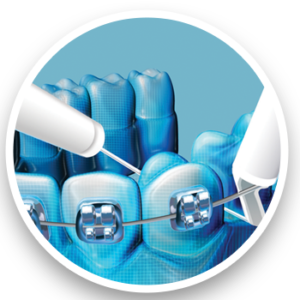 In this recent article from DentistryIQ, Katie Melko, MSDH, RDH says: "Whether you're a provider or parent, deciding on oral health products for children can be tricky. There are so many available that it can be overwhelming. Also, every child is different, so not every product is going to work the same. As a dental hygienist, I find that having a list of go-to home-care products improves my patients' oral health and makes oral hygiene education more personal to kids and their parents. Here are some of products I love to recommend. They span from orthodontics to fluoride to everything in between. …
Kids with braces & How To Floss with braces
I always used to groan when I saw that my schedule had patients with orthodontic appliances. I just didn't know how to tackle braces efficiently and effectively without getting frustrated. But then GumChucks (gumchucks.com) came along. GumChucks is a flossing product that helps orthodontic patients floss their teeth like regular teeth. As kids probably tell you, flossing with braces is difficult. The biggest compliant I get is that it takes too long, it's hard to get the hang of, and it hurts to floss with a threader. GumChucks gets around this by suspending the floss between two long handles (the "chucks," as in "nunchucks"). There is a notch on one end of the handle to go under the bracket so you can floss just like you would a regular tooth. The handles also make it easier to access the back teeth. You can string a decent amount of floss between the handles, which allows you to go through the whole mouth easily and minimize bacteria transfer. I tell patients to rinse off the floss when plaque and blood show on the floss. I have both a stainless steel and plastic set of GumChucks in my op. I use the plastic ones to show patients what they can get for home care and how to use them."   Thank you so much, Katie!  We LOVE making flossing easier both for dental professionals and patients and we are so glad that we've been able to make your life a little easier 🙂
Try ORTHOgami in your practice!
Check out our new ORTHOgami Practice Kits for Orthodontic and Pediatric practices. For a discounted price, you'll get:
4 Pairs of Autoclavable ProTech Handles
1,000 ORTHOgami Flossing Tips
100 ORTHOgami Sample Bags for your patients (value $129)

1 Pair of Reusable Handles
3 ORTHOgami Flossing Tips
Coupon for 25% Off the purchase of ORTHOgami Refills on GumChucks.com