In 2010, our founder was having lunch at a business convention in Las Vegas. As the meal concluded, the entrepreneur he was visiting with reached into his bag and took out a hand-made personal flossing device: two plastic handles connected by a piece of dental floss that resembled miniature nunchucks. The proverbial light bulb went on, and the idea for what we now playfully call GumChucks was born. At that first serendipitous lunch meeting, we made a list of all the things nobody likes about flossing:
Sticking fingers in our mouth
Tightly wrapping floss around fingers is uncomfortable
It's hard to reach the back teeth
Kids and people with limited dexterity have a hard time flossing
It's even more of a hassle to floss with braces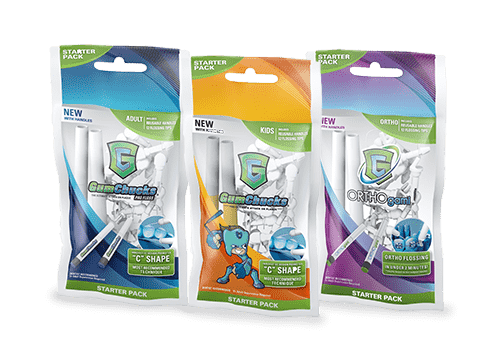 Our mission is to improve oral health by making flossing faster, easier, and more effective, so we kept refining our designs until GumChucks solved every one of those problems. By connecting two handles with a disposable piece of floss, we created a dental tool that can easily and comfortably reach even the back of your mouth. The two independent handles allow the floss to naturally wrap tightly around each tooth in that vital "C-Shape" necessary to get below the gum line and thoroughly clean each tooth. (The one-piece flossers with straight tight floss can't do that.)
As soon as we started introducing GumChucks to dental professionals, a flood of awards and accolades began pouring in:
In 2015, GumChucks received the award for "Best New Dental Product" from the largest dental distributor in the world.
A focused study on kids proved how much faster, easier, and effective GumChucks are than regular floss. Even children as young as 4 years old in their study began flossing regularly without any need for adult help.
A professor at the University of Southern California Dental School saw GumChucks and immediately envisioned how they could solve the problem of flossing with braces. He redesigned one of the disposable tips with a skinny arm that reaches behind the arch wire with the floss. Now, the revolutionary ORTHOgami flossing tips he helped us develop allow kids and adults with braces to floss easily and effectively in under 2 minutes! No more tedious one-at-a-time threading between each bracket!
Performed a research study with 243 adults over a 4-month period. At the beginning of the study, only 17.7% of the study participants flossed regularly. But by the end, 66% were making flossing a daily habit because GumChucks made flossing so fast and easy. Effective too, because gingival bleeding in their study subjects had decreased by over 50%!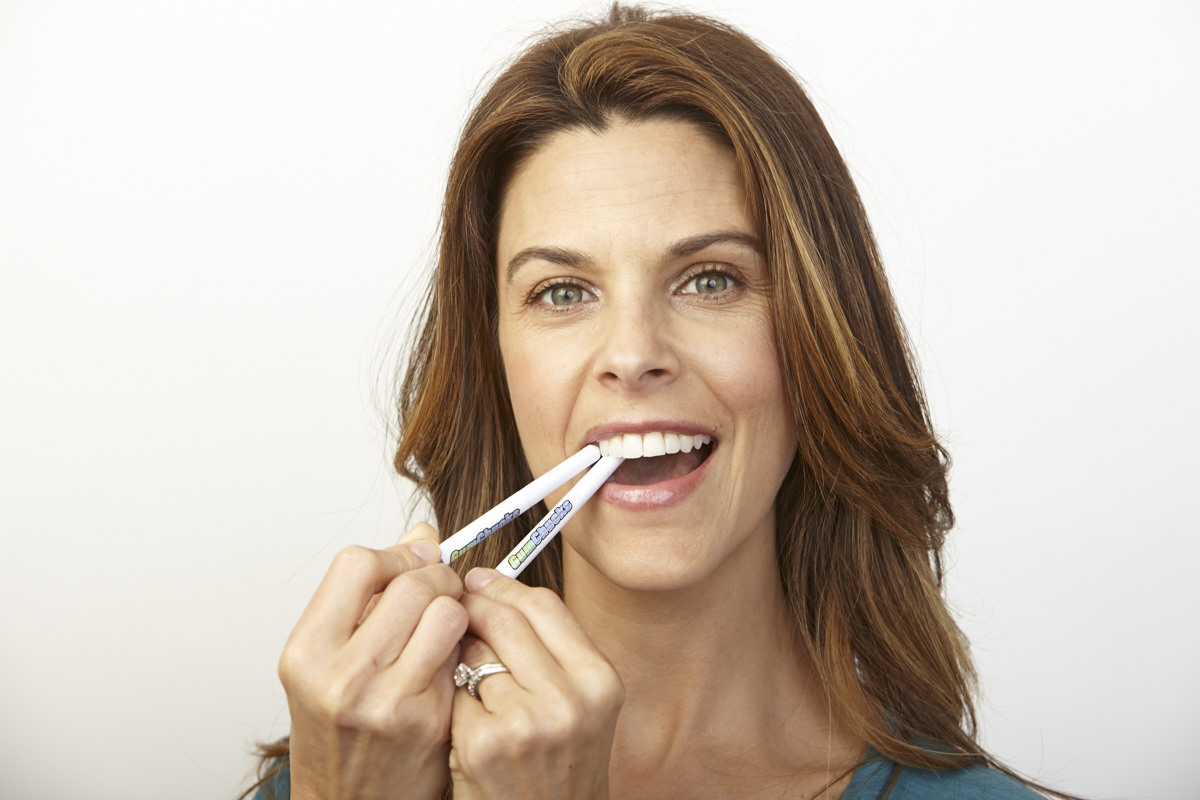 By making flossing faster, easier, and more effective, kids are becoming lifelong flossers and adults are making it a daily habit too. Today the GumChucks line-up is sold worldwide and includes flossing products for home use and dental professionals. Join our revolution for better health and give GumChucks a try!
Oralwise, Inc.
6808 220th Street SW, Ste. 300
Mountlake Terrace, WA 98043
(855) 424-8257