A study conducted at UCLA showed that children ages 4-9 flossed more quickly and effectively with GumChucks than children ages 10-15 did with string floss.
GumChucks is the only flossing system of its kind!
The unique GumChucks flossing system allows you and your family to floss your teeth faster and easier. GumChucks features two handles with disposable flossing tips, increasing dexterity and control and allowing you to easily make the dentist-recommended "C-Shape" while flossing.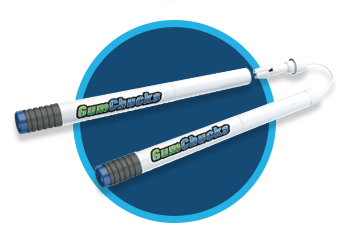 Floss your teeth better with GumChucks. In a 4-month study*, the percentage of people who flossed daily increased from 17% to 66% using GumChucks.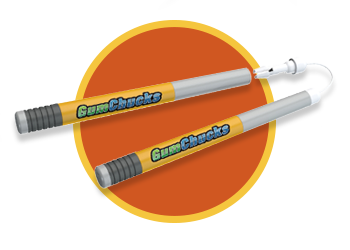 Help your kids build a lifelong healthy habit. Studies** have shown that using GumChucks increases flossing effectiveness in kids by 68% and reduced time spent flossing by 29%.
*University of Portugal Research Study **UCLA Clinical Research Study
Are You a Dental Professional?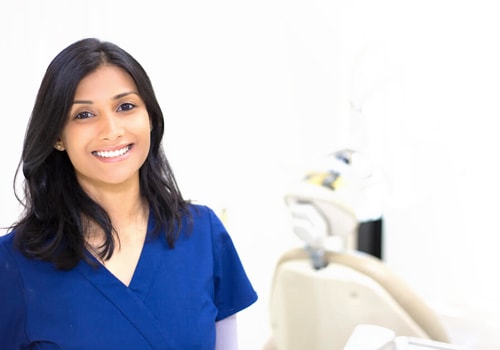 Register now to receive special industry pricing and discounts!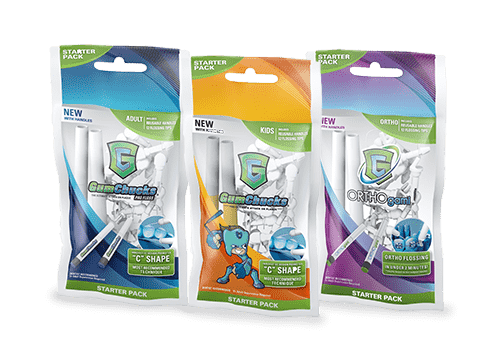 Sign up for our live webinar and learn about innovative strategies to improve interproximal oral hygiene with GumChucks and earn a CE Credit!
Excellent Product – These were recommended to my husband by our dentist, because my husband wasn't flossing effectively. My husband loves them! I am going to order some for myself, because I have rheumatoid and the GumChucks are much easier to use, and less painful than wrapping floss around my fingers.
–  Arika-Wan
Easy, convenient, and makes flossing fun for adults and kids. I bought a kid package as well and both of my kids look forward to flossing with Dad. I also have noticed that the natural C shape form of the string around the tooth really has a positive impact in getting more plaque and particles out from between the teeth and leaves my teeth feeling cleaner and fresher after use. A great and easy way to consistently incorporate flossing into the daily routine.
–  T. Thompson